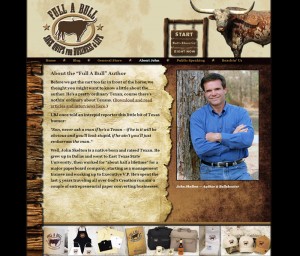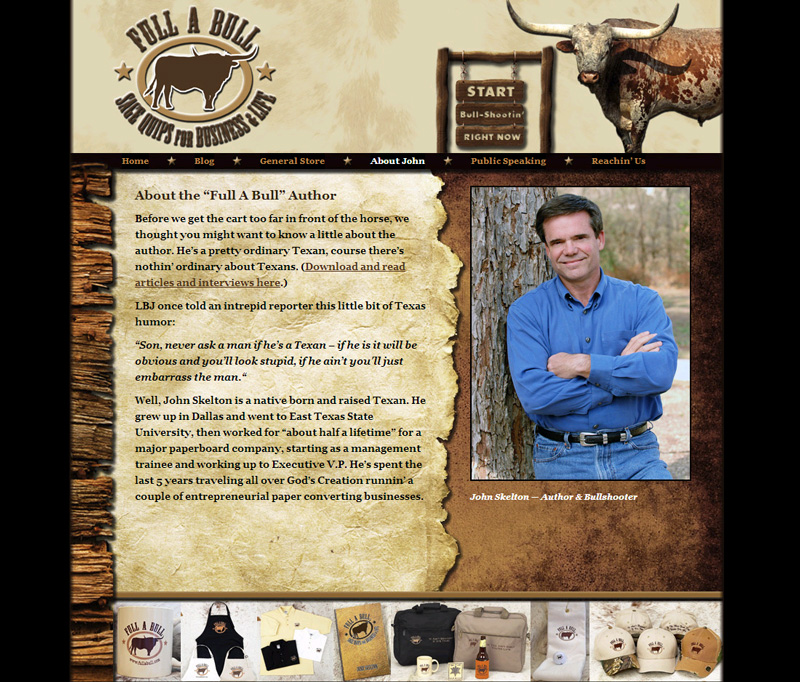 FullABull.com
Texas businessman, John Skelton, wrote a book called Full A Bull — Sage Quips for Business & Life. We designed and developed his site promoting the book and Full A Bull merchandise. John had a very specific idea of the look and feel he wanted for the site, and we were able to surpass his expectations.
Design & development — e-commerce (site is no longer available)
Wow. I had an idea in mind for how I wanted my website to be, but had no idea it could look this good. You did great. Thanks!